Sedation Dentistry

in Rock Hill
Understanding IV Sedation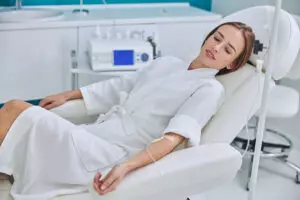 We understand that visiting the dentist can be a stressful experience for some patients. That's why we are pleased to offer our patients the option of safe and effective IV sedation dentistry. IV sedation allows us to provide a variety of dental treatments safely and comfortably for patients who experience anxiety when visiting the dentist.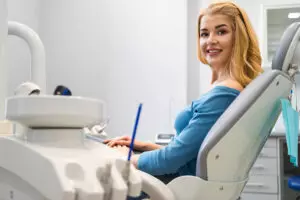 IV sedation is a simple and straightforward procedure that starts with a trusted caregiver driving you to our office. We will check your vitals and place an IV in your hand or arm. We also offer a special numbing spray for patients who are afraid of needles. Dr. Areheart will constantly monitor your pulse, oxygen levels, and blood pressure during the procedure to ensure your safety. After the procedure, we will make sure that you are fully conscious before letting you leave. We require you to have a family member or friend drive you home.
The Benefits of IV Sedation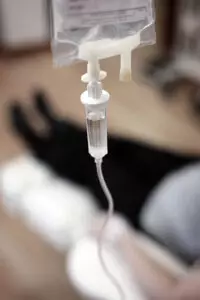 IV sedation has several benefits, including:
Less fear and anxiety during treatment
More comfort during dental procedures
A more relaxing dental experience
Custom dosing based on your specific response
Appropriate for patients with a severe gag reflex
Multiple procedures can be performed in a single visit, reducing dental care costs
Unlike other types of sedation, IV sedation allows for a custom dose that can be adjusted based on your specific response. This is especially beneficial for patients who have a severe gag reflex. Additionally, multiple procedures can be performed in a single visit, reducing the anxiety and fear associated with dental visits and lowering dental care costs.
Is IV Sedation Right for You?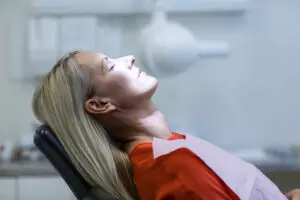 If you are afraid of the dentist, or dental procedures, then IV sedation is an excellent option for your visit. We believe that feeling anxious about receiving dental care should never prevent you from having the beautiful, healthy smile you deserve.
We offer IV sedation dentistry at Piedmont Dental and believe that it is the most advantageous type of sedation dentistry available. Understanding the range of choices that are available to relieve anxiety and discomfort can be very useful. Please contact our practice to schedule a consultation, learn more about IV sedation dentistry, and find out if it is the right option for you.
SCHEDULE YOUR APPOINTMENT
Get the smile you deserve. At Piedmont Dental, we serve family members of all ages, that include professional pediatric dentistry. Use the contact form to schedule your appointment and one of our staff members will be in touch ASAP!
Show The World Your Smile Call Today.
(803) 328-3886