IV Dental Sedation

in Rock Hill
What to Expect From IV Dental Sedation
Is IV Sedation Dentistry Right for You and How Does It Work?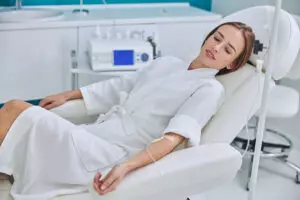 Most people dislike dental visits and the procedures that go with them. According to the American Dental Association, 22 percent of Americans avoid going to the dentist because they are afraid or anxious. Postponing dental visits raises the risk of tooth loss, severe dental infections, and even oral cancer. Fortunately, dentists are now employing dental sedation techniques to assist patients in receiving necessary dental care without the associated pain and anxiety. Piedmont Dental is one of the few licensed and qualified dental practices in Rock Hill that provides IV sedation to their patients.
How does intravenous sedation work?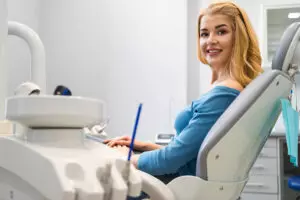 IV dental sedation
is a simple process and very straight forward. The procedure starts by arriving with a trusted caregiver to drive you.  You would come in fasting for 8 hours.  We then check your vitals and start with placing an IV in your hand or arm during your dental appointment. The small needle we use is attached to an
intravenous tube
, which carries the medicine into the bloodstream. Scared of needles? Don't worry. We have a special numbing spray that can help with that. To ensure your safety, 
Dr. Areheart
 will constantly monitor your pulse and
oxygen levels
. Your blood pressure will be measured during the procedure, as well. After the procedure, you may feel a little groggy. This is completely normal and we are here to make sure you are fully conscious before letting you leave. As a result, we require you to have a family member or a friend drive you home. It's also a good idea to take the entire day off so you can rest properly.
Advantages of IV Sedation Dentistry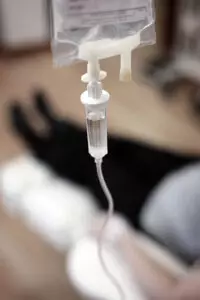 When compared to other types of sedation dentistry, the IV is more advantageous because: -Sedatives administered through the bloodstream allow you the ability to give a custom dose that may be different depending on your specific response. -IV sedation is appropriate for patients who have a severe gag reflex. -IV sedation helps you relax and feel very sleepy while not taking away your ability to breathe.  As a result, you will be able to breathe and move on your own.  This is a very predictable procedure with the vast majority responding very well to this type of sedation. -Multiple procedures can be performed by the dentist in a single visit. This means that patients who require extensive dental care can have their treatments completed in fewer visits. This not only reduces the
anxiety
and fear associated with dental visits, but it also lowers dental care costs. – The 
IV sedation
 meds have the effect of leaving minimal recollection of what occurred during the procedure.   Most patients have very little if any memory of the procedure itself.  The patient is not aware of the procedure or doesn't care that the procedure is happening because of the medication during the appointment. -There is less discomfort after the procedure because it has fewer side effects than other sedation methods such as
general anesthesia
that require you to be intubated.
Is IV sedation dentistry a good option for you?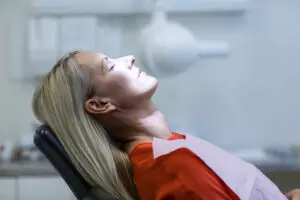 If you are afraid of needles, the dentist, or
dental procedures
, then IV sedation is an excellent option for your visit. If you are having implant placement, teeth
extractions
 or multiple fillings or crowns, Dr. Areheart may also recommend this type of
sedation.  
 If you have dental anxiety and need to undergo multiple dental procedures, you may choose IV sedation. You should consult with us to determine if IV sedation is best for you. Let us know if you are taking any medications, whether prescribed or over-the-counter, during your appointment. Patients who have tried IV sedation at Piedmont Dental say they will never do another procedure without it. It's that good!
SCHEDULE YOUR APPOINTMENT
Get the smile you deserve. At Piedmont Dental, we serve family members of all ages, that include professional pediatric dentistry. Use the contact form to schedule your appointment and one of our staff members will be in touch ASAP!
Show The World Your Smile Call Today.
(803) 328-3886