Dentures: Everything You Need To Know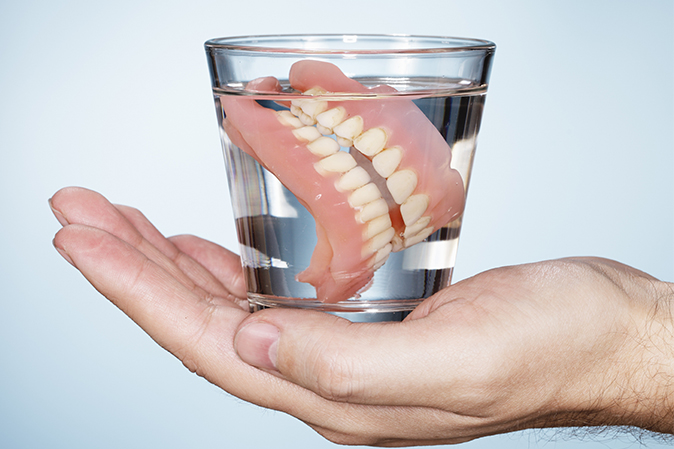 Dentures are artificial teeth and gums that are custom-made for your mouth by your dentist to replace natural teeth that have been lost or removed. Dentures can be full or partial, which means they can replace all or some of the teeth on either the top or bottom gum line.
What Materials Are Dentures Made Of?
Dentures are usually made of a strong resin. The denture's supporting framework, which holds the teeth in place and resembles the natural gum line, is also usually constructed of the same resin as the teeth to fit snug on the natural gum line.
What Is The Purpose Of Wearing Dentures?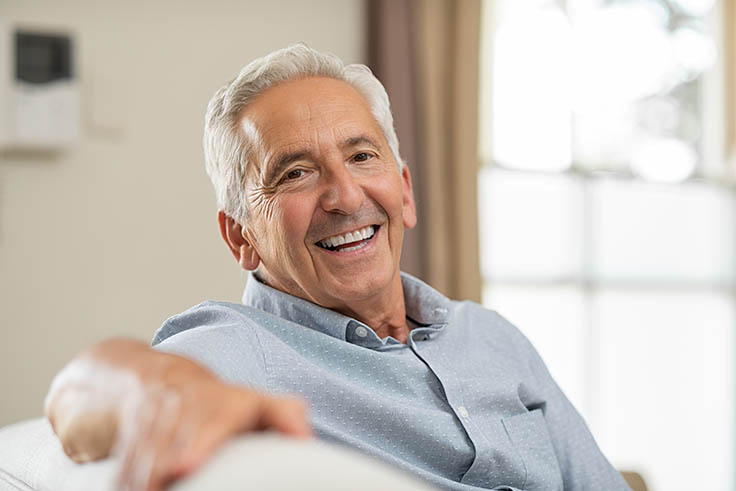 Dentures not only improve the appearance of a smile with several missing teeth, but they help support the structures around the cheeks and lips, which keeps the mouth from appearing sunken in. Dentures also allow you to eat meals that require chewing, allowing you to maintain your diet and ensure that you are properly nourished.
What Are Partial Dentures?
Partial dentures are utilized when the surrounding natural teeth are not strong enough to support structures like dental bridges, or when more than one or two teeth are lost. Partial dentures are removable and are fitted to the gum line where they will be worn and fastened to neighboring natural teeth to keep them in place.
What Are Traditional Dentures vs Immediate Dentures?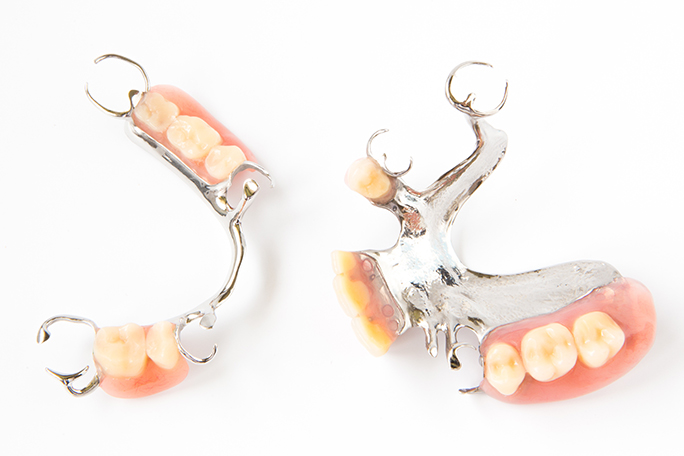 Dentures that replace all of your natural teeth are known as full dentures. They're custom-made for your top or bottom gum line and are held in place by suction and/or a denture adhesive. Bottom dentures are difficult to achieve good stability because of the tongue and shape of the lower jaw. Immediate dentures are fabricated before teeth are removed from the mouth, and they are worn right after tooth extraction and for the duration of the healing period.
What Is An Implant Overdenture?
Overdentures are an option if standard dentures are too unpleasant or don't give the stability and support you want. Overdentures attach to dental implants, which give more stability and confidence to eat, talk and live your life without the dentures becoming dislodged.
How to Take Care of Dentures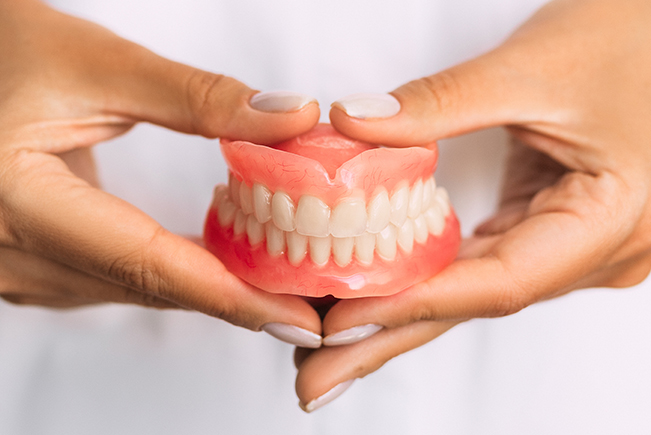 Dentures, like natural teeth, must be cleaned on a daily basis, regardless of the type. When handling your dentures, stand over a clean, folded towel or a sink full of water. To brush your dentures, use a soft-bristled brush and gently brush the surfaces of the dentures. Between brushings, it's important to rinse your dentures after each meal. Use a gentle cleanser to clean your dentures and keep them moist when you are not wearing them.
Keeping your Dentures in Good Shape
Remove your dentures before going to bed to avoid damaging them, dislodging them, and allowing your gums to heal. To avoid your dentures from drying out and becoming deformed, fully immerse them in warm, but not hot, water.
If you have any questions about dentures, or if you're unsure whether dentures are right for you, schedule an appointment Contact Us with Dr. Areheart at Piedmont Dental to discuss your options. Remember that dentures can be required by anyone at any time, not just senior citizens.
SCHEDULE YOUR APPOINTMENT
Get the smile you deserve. At Piedmont Dental, we serve family members of all ages, that include professional pediatric dentistry. Use the contact form to schedule your appointment and one of our staff members will be in touch ASAP!
Show The World Your Smile Call Today.
(803) 328-3886