Root Canal Treatment

in Rock Hill
What is a root canal treatment?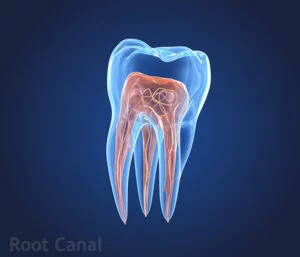 A root canal is a dental operation that removes infected pulp from the tooth's inside. Root canals prevent the extraction of badly infected teeth. If you are in pain or have allowed a cavity to go too long without being examined.
When do you need a root canal?
When a tooth's root becomes infected, it needs to be treated with a root canal. An untreated cavity or trauma to the tooth can cause the pulp (nerve structure) inside the tooth to become infected with germs. The pulp may die as a result of the infection, causing discomfort and swelling. If root canal therapy is not performed on a tooth that is infected, the infection can progress to the point where the tooth must be extracted.
Root Canals are Performed By Who?
Root canals are performed by a general dentist or an endodontist, depending on the severity of the problem.  Depending on the tooth and your specific situation, the general dentist will refer you to an endodontist.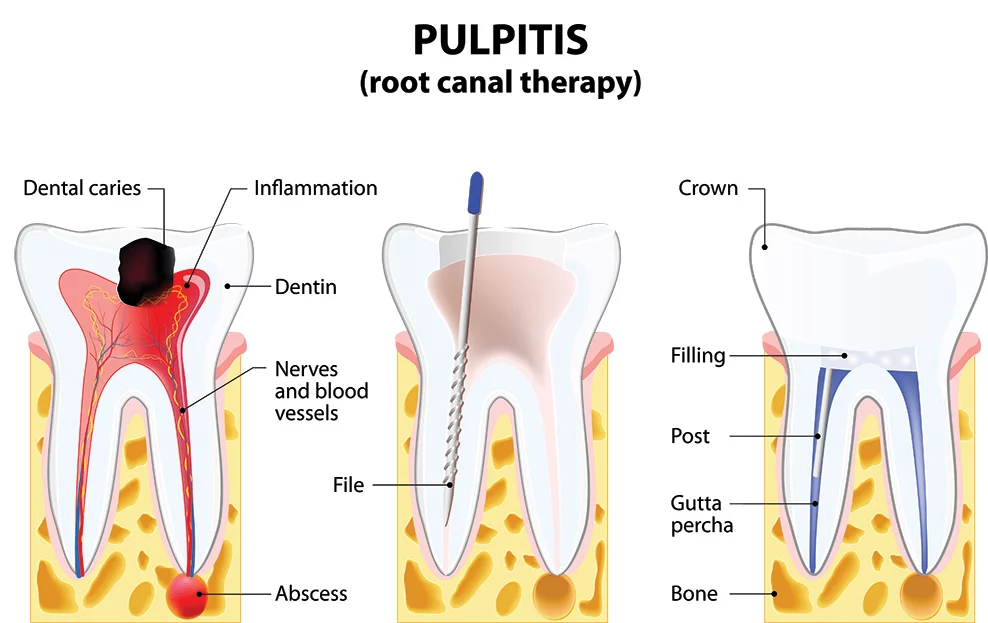 What is the Procedure for a Root Canal?
Root canals are usually done in one or two visits and consist of a few processes.
The tooth is first numbed with a local anesthetic. This procedure can also involve sedation to help with patient anxiety. The dentist will then drill a small hole at the top of the tooth. The contaminated pump will then be removed from the interior of the tooth by the dentist. He or she may use instruments and cleaning medicines that help remove any residual pulp throughout this operation. The dentist will fill the tooth once the interior has been cleaned and dried. While a permanent crown is being produced, the gap formed will be filled with a temporary filling. If the decay or infection is mild, a crown may or may not be required.
A second consultation may be required a few weeks after the root canal operation to place a permanent filling and/or crown on the tooth.
You should only have mild discomfort following the treatment. If you continue to be in agony, please contact us or the root canal specialist (endodontist). If you need sedation, talk to us about what options we can provide. We are one of the only dental offices in York County that provides the latest IV dental sedation, providing patients with a comfortable, stress-free experience.
Think you need root canal treatment? Piedmont Dental,Dr. Areheart has been trained in root canal therapy and diagnosis and can help you get to feeling better soon. If you're looking for a dentist in Rock Hill to help you with a root canal, call us today to make an appointment!
SCHEDULE YOUR APPOINTMENT
Get the smile you deserve. At Piedmont Dental, we serve family members of all ages, that include professional pediatric dentistry. Use the contact form to schedule your appointment and one of our staff members will be in touch ASAP!
Show The World Your Smile Call Today.
(803) 328-3886