Dental Bridge Dentistry

in Rock Hill
Why Would You a Dental Bridge?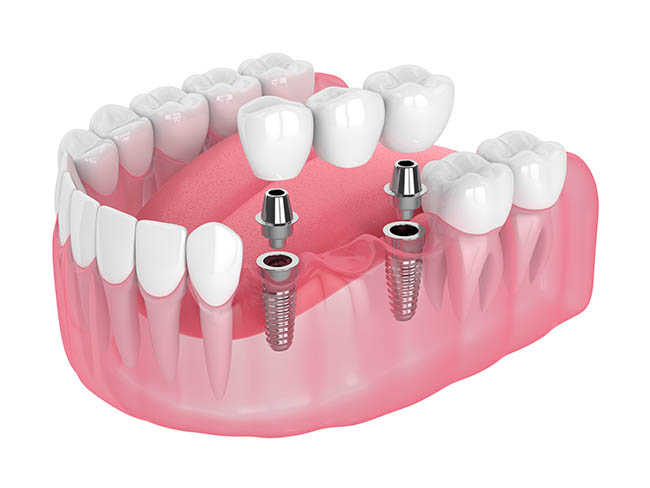 One of the first things people notice about you is your smile. We all want a show-stopping grin that draws attention, but missing teeth can make this happen for the wrong reasons. We can close the gap left by one or more lost teeth with the use of dental bridges. Dr. Areheart can completely alter your teeth and leave you with a smile that people will remember fondly.
Please feel free to call Piedmont Dental in Rock Hill, SC to learn more about dental bridges and to schedule your consultation.
What is the difference between a dental bridge and a dental crown?
A dental bridge is a prosthetic tooth that is fused between two porcelain crowns and used to replace a lost tooth. Your natural tooth, a crown, or an implant holds it in place. To achieve the greatest strength and esthetics, a bridge is built of tooth-colored porcelain, gold, or a combination of the two depending on the situation.
One or more missing teeth can be replaced with a cosmetic bridge. Spaces left unfilled without a bridge may cause neighboring teeth to move out of position, creating crowding and difficulties cleaning. This can make the rest of your teeth and gums more vulnerable to tooth decay and gum disease.
A dental bridge has various advantages. You will gain a better grasp of what a dental bridge can achieve for you during your consultation with one of our experienced dentists.
Your smile will be restored.
Distribute your bite's force equally throughout your mouth.
Improved chewing
Keep your facial structure natural.
Keep the rest of your teeth from shifting or rearranging.
When compared to partial dentures, it has the advantage of staying in the mouth permanently.
Dental Bridges are available in a variety of styles.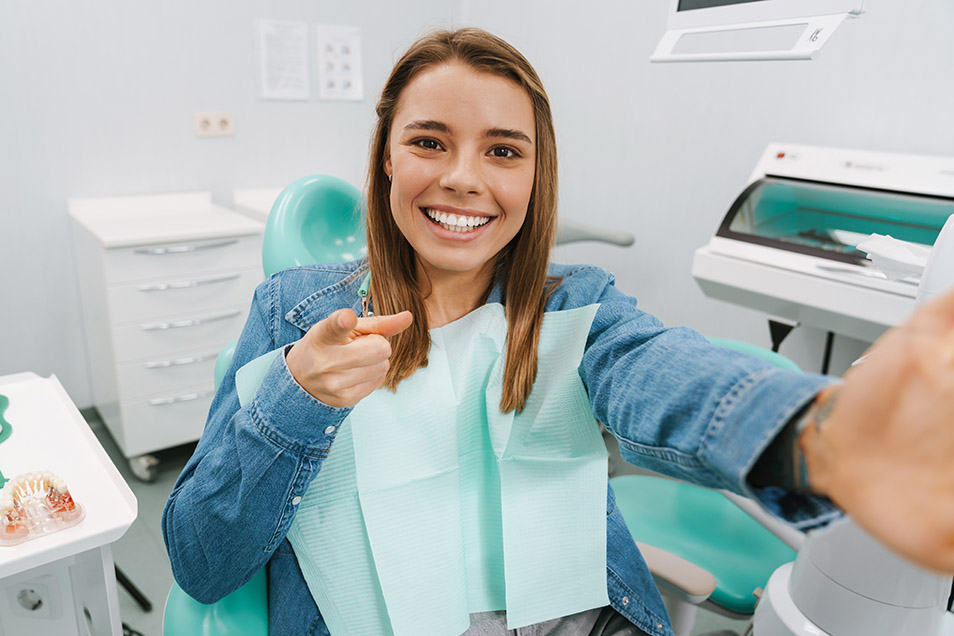 We provide a variety of dental bridge alternatives and implant options at Piedmont Dental so that we may give the finest treatment for each of our patients' individual needs. The type of bridge and technique used will differ from case to case, based on the location of the missing teeth, bone density, and the amount of therapy required to obtain your desired outcomes.
He will be able to select the best type of dental bridge and method to employ after visiting with Dr. Areheart. We provide the following types of dental bridges.
The most frequent type of dental bridge is a conventional bridge. Traditional bridges are made up of one or more pontics (artificial teeth) that are secured in place by dental crowns. The dental crowns are attached to the teeth next to the missing tooth or teeth with dental cement. This bridge can be used to close a gap in which both sides have natural teeth.
A Maryland bridge, also known as a resin bonded bridge, is a more conservative alternative to a standard bridge.  Although it doesn't work in all situations, it can be a good, conservative option.  A porcelain or metal framework holds the bridge in place throughout this surgery. Similar to 'wings,' this framework will be attached to the back of one of the two teeth nearest to the gap. This bridge's strength is limited by the strength of the bonding that is used. This treatment offers advantages because there have been no changes to the natural teeth in the event of an unforeseen failure.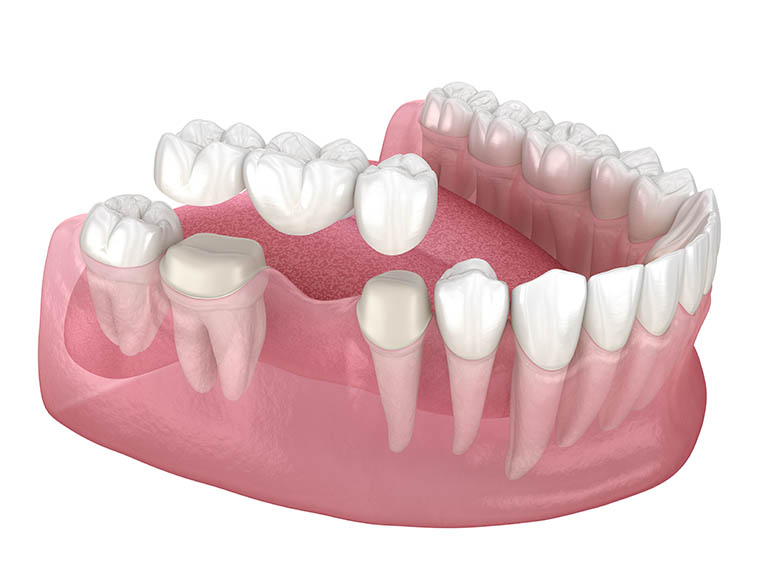 If you have multiple missing teeth, an implant-supported bridge is a great option. Rather than employing dental crowns or bonding, each missing tooth is replaced with an implant. The metal screw is inserted into the gap between the jaws. The bridge will be held in place by multiple implants. 
Is It Necessary For Me To Get A Dental Bridge?
A dental bridge will not only improve your appearance by giving you a beautiful smile, but it will also benefit your health in a number of ways. Gaps in the teeth can cause the surrounding teeth to shift, cause changes to your bite and causing chipping, cracking, TMJ, and some types of gum disease. Missing teeth can have a detrimental influence on your confidence from a cosmetic standpoint.
Patients who are in good health, have no underlying oral issues that could compromise results, and have realistic expectations can be regarded good candidates for this dental operation. Please contact Piedmont Dental and arrange your consultation now to see if you are a good candidate for this dental bridge operation.
Your Consultation with the Dentist
During your initial appointment to Piedmont Dental, you will meet with Dr. Areheart, our dentist, and he will perform a standard dental examination to assess oral hygiene, tooth placement, and any other dental care requirements. To examine gum and bone health and bite alignment, an X-ray will be done.  The position, length of missing teeth, and structure of your teeth will all play a role in determining whether or not you are a good candidate for a dental bridge. Following that, you and the dentist will collaborate to develop an unique treatment plan that is tailored to your specific needs.
Before Beginning the Procedure
Two appointments are required for bridges. The teeth will be prepared for the bridge during the initial session, and the dentist will take digital scans of the teeth that will be used as a model for the lab to construct your custom dental bridge. While the permanent bridge is being built, a temporary bridge will be worn. 
Before Beginning the Procedure
Dental bridges can last anywhere from five to ten years on average, but with good care and maintenance, they can last even longer. Bridges have to cleaned and maintained just like your natural teeth or you can develop decay or bone loss around your bridge. It's critical to maintain good oral hygiene and regular cleanings following a dental bridge to achieve long-term results.
SCHEDULE YOUR APPOINTMENT
Get the smile you deserve. At Piedmont Dental, we serve family members of all ages, that include professional pediatric dentistry. Use the contact form to schedule your appointment and one of our staff members will be in touch ASAP!
Show The World Your Smile Call Today.
(803) 328-3886