TMJ Treatment

in Rock Hill
What is Temporomandibular Joint Disorder?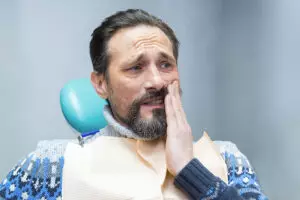 When you wake up, do you have a sore jaw or headaches? As a result of grinding and clenching, do you notice tooth damage or already have shorter, worn-down teeth? Many of our Rock Hill, SC patients suffer from pain in their jaw joints and face muscles, as well as migraines and neck, shoulder, and back pain. If you're suffering any of these symptoms, something isn't quite right.
Your jaw joints, muscles, and teeth must all work together to function properly. If they're out of balance, you'll start to see the consequences in other areas. As a result, many people who grind their teeth (bruxism) also suffer from TMJ issues, and vice versa. It's also why, even if you haven't been in an accident, you could have chipped or broken teeth. We can help correct this imbalance and avoid further harm to your health by providing individualized TMJ therapy in Rock Hill, SC. Common treatments include bite modifications, TMJ therapy, orthodontics, and dental appliances. Restoring equilibrium to your joints, muscles, and teeth benefits both your smile and your health.
Grinding or clenching during the day or at night
Discomfort in the back, shoulders, and neck
Muscles in the face that are sore
On a frequent basis, migraines or headaches
Persistent jaw discomfort
Lockjaw
Ringing in the ears 
Oral Appliances
Occlusal Adjustment
Orthodontic Treatment
Oral Appliances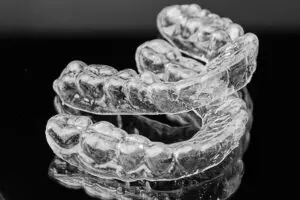 Have you noticed that your teeth are chipped or damaged for no apparent reason? Bruxism, or teeth grinding, could be causing damage to your teeth as you sleep! While you sleep, an oral appliance helps keep your teeth from clenching and grinding together. These acrylic guards relieve facial muscle strain, jaw pain, and morning headaches by allowing your TM joints to relax into a healthier posture.
Occlusal Adjustment
Orthodontic Treatment
Rather than treating the symptom, we focus on the source of the problem.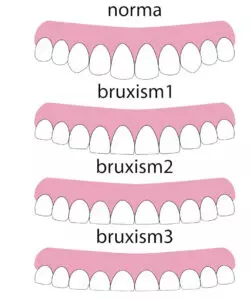 Before we begin TMJ therapy, we'll schedule a personal appointment with you in our comfortable Rock Hill, SC office, during which we'll get to know you and do a thorough
dental examination
. In order to re-establish ideal balance of your jaw, we must first identify the source of your difficulties. We're not seeking for a temporary fix. Through a thorough evaluation, diagnostics to help determine the nature of your problems, and conversations with you,
Dr. Areheart
will use these skills to provide long-term relief. The following are some of our therapeutic alternatives.
SCHEDULE YOUR APPOINTMENT
Get the smile you deserve. At Piedmont Dental, we serve family members of all ages, that include professional pediatric dentistry. Use the contact form to schedule your appointment and one of our staff members will be in touch ASAP!
Show The World Your Smile Call Today.
(803) 328-3886