Teeth Whitening Dentistry

in Rock Hill
Our teeth whitening services are available at our convenient Rock Hill, SC location.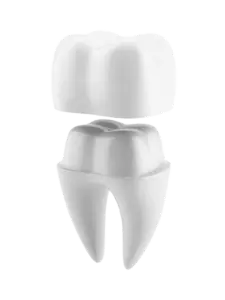 Smiling exudes confidence, which can help you get a promotion or a date! Teeth discoloration, on the other hand, can make it difficult to smile when it matters the most.
Because it produces great results without having to remove tooth structure or numb the patient, teeth whitening is our most popular cosmetic dental procedures.  We offer custom bleach trays that work for almost every patient, even if you've had sensitivity in the past. Request a consultation at Piedmont Dental in Rock Hill, SC to learn more about the advanced teeth whitening procedures we offer.
Patient's teeth Before & After Whitening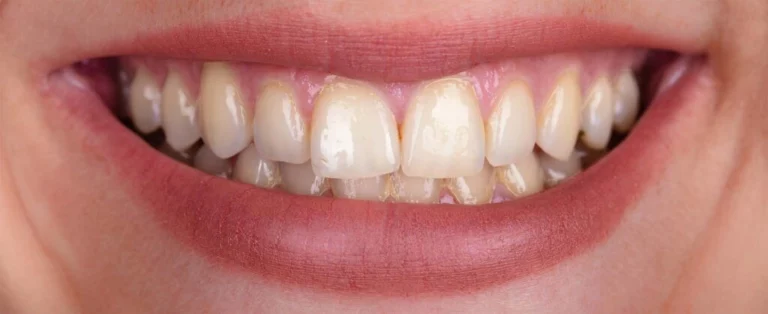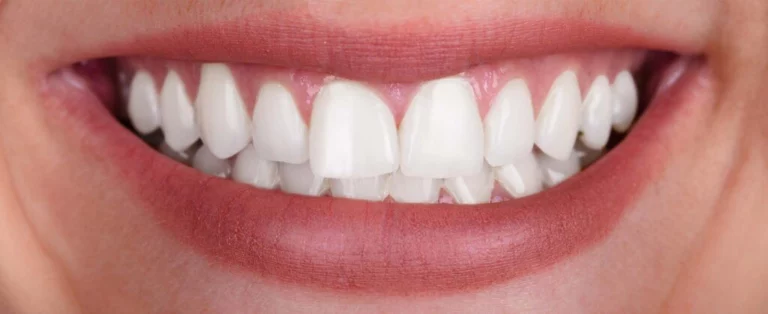 What is the purpose of teeth whitening?
Teeth whitening is an effective way to whiten stained and discolored teeth, as well as brighten and whiten smiles. Peroxide is used in the procedure to treat stains on the outside of the teeth caused by things like coffee, medication, and smoking.
Custom tray take home teeth whitening is available at Piedmont Dental, Rock Hill, for patients to use at their leisure.   For our at-home teeth whitening treatment, the patient is given a customized mouthpiece and gel to administer the product at their leisure for take-home treatments.
Tooth Discoloration: What Causes It?
Our teeth gradually lose their luster over time. Discoloration occurs when the enamel, the outer layer of the teeth, becomes stained, usually as a result of daily consumption but also as a result of aging. Discoloration can be caused by a variety of foods and beverages, including: Coffee, Wines, both red and white, Soda, Tea, Tomatoes and Citrus. Smoking and medication are two other factors that can cause tooth discoloration.
What are the Benefits of Professional Teeth Whitening?
The advantages of teeth whitening are not limited to improving the appearance of the teeth. The most obvious benefit of tooth whitening is a whiter, brighter smile. Whiter teeth can completely transform a person's appearance, removing years from their appearance. As a result, teeth whitening can also boost one's self-esteem. It can make patients feel more confident by encouraging them to smile.
For a variety of reasons, professional teeth whitening is superior to over-the-counter teeth whitening treatments.
For more consistent results: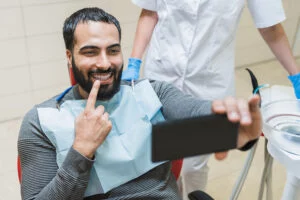 Whitening strips from the store may work well on one tooth but not the next, leaving patients with a mismatched grin. Our cutting-edge techniques get to the root of the problem, resulting in a consistently beautiful smile.
Increased effectiveness:
Over-the-counter whitening products can only use a small amount of peroxide, the ingredient that whitens teeth. Patients with minimal staining may want to use this method. Professional teeth whitening is the best option for patients who want more dramatic results.
Customized for you!:
Over-the-counter teeth whitening's one-size-fits-all approach often results in uneven whitening results. The whitening agent works where it should and won't affect other areas of the mouth like the gums because professional techniques are customized to fit the individual patient's mouth. Patients can also choose the strength of their whitening agent, allowing them to go as many shades lighter as their teeth can go.
Safe:
 The safest method is to have your teeth whitened by a trained professional dentist. Not only are the results dramatic, but with our teeth whitening services, patients can go multiple shades lighter in a short period of time. Professional teeth whitening lasts longer than drugstore brands and our take-home whitening trays can keep the results lasting for years. Our at-home trays are custom-made to fit each patient's mouth, ensuring that the gel does not irritate the gums.
Patients over the age of  14 with healthy teeth and gums who want to remove stains for a brighter, healthier smile are good candidates for professional teeth whitening.  Although over-the-counter teeth whitening can help patients with minor discoloration, those with more severe stains and those who haven't had their teeth whitened in over a year will benefit the most from professional teeth whitening. In fact, before undergoing any whitening treatment, we require all patients to come in for a consultation so that we can determine the best treatment option for them. 
If you're ready to bring that beautiful smile back, give us a call today! Piedmont Dental, Dr. Areheart offers that latest teeth whitening treatments for the brightest smile!
SCHEDULE YOUR APPOINTMENT
Get the smile you deserve. At Piedmont Dental, we serve family members of all ages, that include professional pediatric dentistry. Use the contact form to schedule your appointment and one of our staff members will be in touch ASAP!
Show The World Your Smile Call Today.
(803) 328-3886